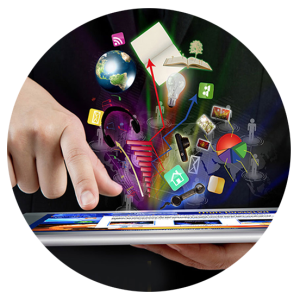 AGTek specializes in end-to-end web and mobile app development, for both B2B and B2C requirements. A rigorous development process is at the heart of all our work, and this discipline pays significant dividends in terms of both quality and cost-effectiveness. We leverage a large pool of highly skilled developers, enabling us to ramp up quickly, and deliver results on time and within budget.
Our application development services help you address evolving business and technology challenges by defining, designing, and building applications tailored to meet your business requirements
We offer 'Total Solutions' to our customers by leveraging its deep domain expertise and skills in innovative technologies. we work very closely with our customers to develop & customize applications that provide strategic benefits & advantage to the customers.
Application Services are core to our strategy and is among the largest contributors of our revenues from selected verticals like Financial Services, Hi-Tech and Manufacturing, Retail & Consumer, Media & Entertainment, Life Sciences & Healthcare and other emerging verticals.
We offer full Lifecycle Application Development services starting from requirements assurance to application definition, application design and pilot run, and from application building and testing to implementation/roll-out and support. Our matured Quality Management System and IPs create a solid foundation for delivering world class Application Development Lifecycle services.